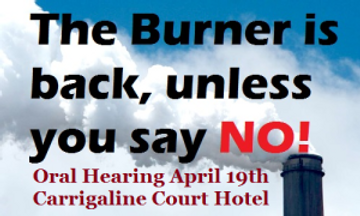 Ringaskiddy Incinerator Proposal – wrong place, wrong time, wrong solution.
There's more than a whiff of toxic smoke from this project –
( Application to An Bord Pleanála by Indaver Ireland Limited for Planning Permission for a Proposed Incinerator at Ringaskiddy, County Cork An Bord Pleanála Reference PL04.PA0045) –
and the arrogance exhibited by both an Bord Pleanala, the EPA and the Co Co Council Executive Management.
Whiff of suspicious smoke.
Firstly An Bord Pleanála refused to defer an oral hearing into a proposed €160 million (240,000 tonne Hazardous and municipal waste) incinerator for Ringaskiddy, Cork Harbour which was needed to allow the opponents time to examine the large application and associated documents.
One of the 260 objectors, Cork Harbour Alliance for a Safe Environment (Chase) said Bord Pleanála had refused an extension to the oral hearing start date , leaving just 12 working days to prepare objecions against the proposed Ringaskiddy Incinerator.
This preparation period of just 12 working days was in stark contrast with the consultation period of over 3½ years which the applicant, Indaver, have had with An Bord Pleanála to prepare this third planning application on the same site.
This must be the shortest oral hearing notice and the longest consultation period on record for such a dangerous proposal.
Secondly, the haste at which the Ringaskiddy proposed Incinerator proceedings were transacted gave rise to concerns among the attendees that this might be a 'foregone conclusion' and the Board was merely paying lip service to the oral hearing and inspectors efforts to examine the proposal's implications. A notable absentee was the EPA, normally a essential player in such applications.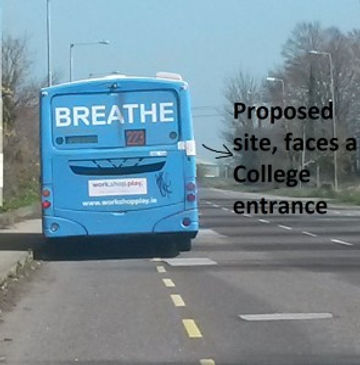 Overwhelming support for opponents.
An Bord Pleanála received over 260 submissions objecting to the planned Ringaskiddy incinerator including objections from all four Cork South Central TDs including Minister for Agriculture, Simon Coveney, and Fianna Fáil leader, Micheál Martin.
These submissions, among which Zero Waste Alliance Ireland, contributed a 28 page objection, included objections because of site unsuitability, accident risk and hazard, health concerns and gross conflict with the regeneration of the surrounding area, include submissions from the Permanent Defence Force Other Ranks Representative Association (PDFORA) which represents 800 sailors based at nearby Haulbowline Naval Base. No project is in such direct conflict with the Circular Economy policy direction as this proposal, whih will be dependent on rising levels of waste generation to remain viable for a projected 30 year lifspan.
They also include submissions from CIT Students' Union president on behalf of students attending the National Maritime College of Ireland , the Air Corps and submissions from the Teachers' Union of Ireland (TUI) representing lecturers at the college.
Over 113 oral presentations were contributed at the oral Hearing held in the Carrigaline Cour Hotel, Co Cork which ended on 10th May 2016 after 4 weeks.
EU Complain looming.
A notable EIS omission during the hearing, in conflict with Art 5 of Stockholm Convention, was pointed out by ZWAI in their closing statement, opening  the path to register a complaint to the compliance committee.
A decision is expected by the Board of An Bord Pleanala by mid-July 2016.