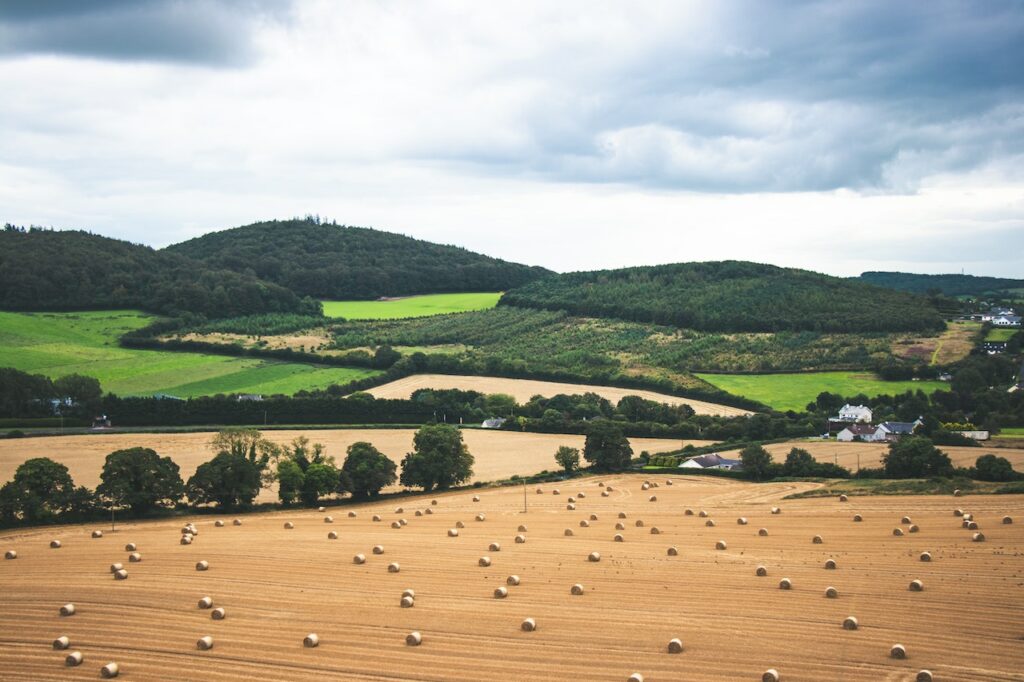 Farmer's can move a little closer to Zero Waste in November thanks to the EPA's efforts. Farms will be safer places afterwards.
During October and November, farmers across Ireland will have an opportunity to safely dispose of hazardous wastes from their farms at ten collection events organized nationally by the EPA and local authorities.
What kind of wastes are accepted?
Typical wasted generated normal running of a farm, from engine oils & filters, batteries, to residues of pesticides and out-of-date veterinary medicines. Removal of these dangerous substances improves farm safety and cuts pollution risks associated with accidental spillages.
The quest for Zero Waste kicks off in Bandon, Co Cork today, 18th October and expect to see Farmers bringing along surplus agri-chemicals, medicines and other hard-to-manage wastes. Their actions help to maintain a safer rural environment and Ireland's green image.
How much does it cost?
Some waste is free of charge to dispose of such as electrical equipment, batteries, waste motor oils and hydraulic oils, other types range in price from €2-4 per kilogram (such as empty plastic and metal containers). Collected waste is then forwarded to registered handlers and recyclers for treatment or safe disposal.
Farmers should segregate and package their wastes to avoid leaks during transport. They should load their wastes so that they can be off-loaded at the 4 main operational areas at each centre. These are Oils, WEEE & Batteries, Containers and Haz Waste.
Watch a video about it.
Unique co-operation.
The clean-up campaign started four years ago and is unique in commanding a high level of cross-departmental support. The Environmental Protection Agency (EPA) works with a cross-government team that includes Teagasc; the Department of Agriculture, Food & Marine; the Department of Communications, Climate Action & Environment and local authorities. There is a strong demand from farmers for the service and the scheme shows what can be achieved with the commitment of a wide range of engaged partners focused on one aim.
ZWAI supports this scheme and asks if it could be extended to all rural dwellers, not just Farmers, and more often than once a year, because our environment and safety are everyone's concern.
We encourage all farmers to bring their farm hazardous wastes to one of the ten locations listed below, where it will be collected and processed in a safe and environmentally sound manner. These collection days provide an opportunity for farmers to dispose of materials that may be harmful to humans and animals, and also to ensure compliance with DAFM Cross Compliance and Bord Bia Inspections. In addition, the scheme assists farmers in complying with legislation & quality assurance schemes, and also supports the ambitions of strategies such as the National Hazardous Waste Management Plan and Food Wise 2025.
The details.
Find out more about the 2017 Farm Hazardous Waste collections on the EPA website.
Collection centres will open from 9:30 am to 3:30 pm at each venue. The location and dates for this year's farm hazardous waste collections are as follows:
| | |
| --- | --- |
| Date | Location |
| 18th October | Bandon Recycling Centre, Co. Cork |
| 25th October | Nenagh Mart, Co Tipperary |
| 27th October | Enniscorthy Mart, Co Wexford |
| 4th November | Listowel Mart, Co. Kerry |
| 8th November | Kilkenny Mart, Co Kilkenny |
| 14th November | Cahir Mart, Co. Tipperary |
| 17th November | Mayo-Sligo Co-operative, Ballina, Co Mayo |
| 21st November | Tullamore Mart, Co. Offaly |
| 24th November | Athenry Mart, Co. Galway |
| 28th November | Kells Recycling Centre, Co Meath |