Are we reaching the Last Straw? There are 8,500,000,000 reasons why.
The long-suffering, captive Irish consumer has had enough of plastic waste! We're at the last straw, figuratively and maybe in reality too.
Plastic Waste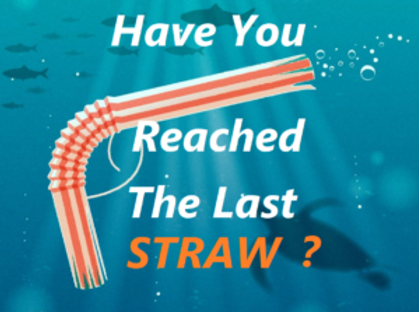 We've reached # the Last Straw.
How timely then, that despite all our urging in the past to eliminate needless plastic packaging and superfluous plastic such as wrappings, plastic bags and disposable cups and cutlery, we are seeing some action emerging. Unfortunately, it's not from our own 'laggard leaders' it's from the UK.
We welcome Theresa May's latest statement to tackle the growing plastic waste avalanche.
As announced on Thurs (19/4/18 ) Plastic straws and cotton buds could be banned in England as part of the government's bid to cut plastic waste.
An estimated 8.5bn plastic straws are thrown away in the UK every year. God alone knows how many are discarded globally. But by acting now and getting Commonwealth nations to follow suit the tide of waste straws may well turn. Theresa May urged leaders at the Commonwealth Heads of Government Meeting to follow the UK's lead in tackling the problem. Let's hope they do likewise.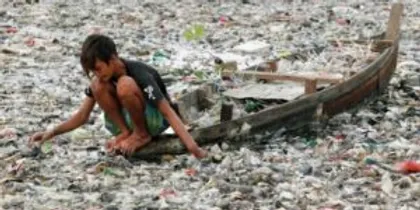 We like the way May is moving forward on waste prevention. Back in March, she announced a consultation on introducing a deposit-return scheme (DRS) for drinks containers in England. This is also the case for Scotland and Wales. Ireland is falling behind its near neighbours in its efforts here. It's time to play catch up?
Laggard or leader?
las, our political leaders are still at discussion, consultations and public submissions stages on plastic waste and a DRS. We have moved from being world leaders on Plastic Bag Tax to a world laggard on environmental issues and our Climate Change reduction efforts. Instead of action we are listening to endless rhetoric.
The only environmental action taken recently here was to give planning Permission to Irish Cement to develop an Incinerator in Mungret, Co Limerick to burn, amongst lots of other stuff, plastic waste. An Bord Pleanala last Friday, 13/4/18 granted Permission for the €10m proposals, which will see the use of fossil fuels phased out in favour of used tyres and solid recovered waste, including plastics. What a crazy decision! This puts us right at the back of the class for innovative solutions. We've become the main candidate to be the leading laggard in Emissions reduction.
What now?
It's now time to take real action and regain a leadership position in environmental issues. The people are far ahead of the Government on this. The recent Citizens Assembly report on Climate change proves this. It is optimistically titled 'How-the-State-can-make-Ireland-a-leader-in-tackling-climate-change'. It needs to be acted upon urgently.
It's time the laggards caught up with the rest of us. Time is short, just like our patience on plastic waste.
Plastic straws need to be banned (unless medical needs apply).  So let's all stop sucking on plastic. Will the last person found sucking on a plastic straw (without a medical need) please hand it over to the #laststraw campaign.