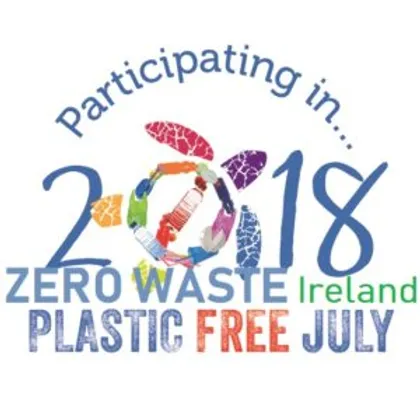 How did Plastic Free July start?
Plastic Free July in an attempt to break free from single-use plastics.
Plastic Free July is an international campaign that originated in and is based in Australia to create awareness about plastic pollution and to empower people to find alternatives to single-use plastics. The concerns and actions are global.
During July 2018 you are invited to join over 2 million people from 150 countries in making a difference.
Background.
Did you know scientists estimate that by 2050 there will be more plastic than fish in the world's oceans? About half of all plastic produced is for single-use or disposable items such as packaging.  Choose to refuse single-use plastic this July by signing up for the Plastic Free July challenge at www.plasticfreejuly.org.
By bringing your own reusable shopping bags, remembering reusable coffee cups and water bottles, and avoiding pre-packaged fruit and vegetables you can help make a difference.
Sign-up to  receive support during the month and you won't be alone. You'll be joining over 2 million people from 150 countries in making a difference. Avoid landfill, reduce your eco-footprint and protect the ocean from plastic pollution.
The current proposed Irish waste reduction bill is calling for a ban on single-use items and to introduce a deposit and return system for collecting and recycling plastic bottles. It needs your support. So tell the p[oliticians how you feel about it. But for July we want you to take personal action that is within your own power – your buying, consumption, and use.
All you have to do is try to avoid unnecessary plastics for the month of July. How easy is that?
Are there Promotional Tools?
We offer you free tools to work with. The campaign has free Posters & Flyers  for you.
There is a series of downloadable posters for you to use at your Plastic Free July events, and to use in your workplace, school, organization or business. So, download them, edit as you need for local info. Then take them along to your local community centre, sports club, shop, cafe, restaurant or bar and ask them to join the Plastic Free July challenge?
Note: All the posters are downloadable PDFs and for use by individuals and organisations to share the challenge. They are not for commercial purposes.
Feeling more creative? If you'd like to create your own individual posters, you can find logos and badges here.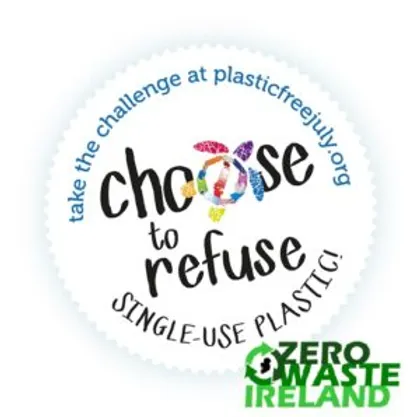 How to get started with the #choosetorefuse challenge this Plastic Free July:
Step 1: Sign up to be counted and we'll email you tips and recipes throughout July.
Step 2: Take the Pesky Plastics Quiz to help you track down where your plastics come from.
Step 3: Choose what you will do:
avoiding the plastics that seem to fill your recycling bin;
targeting the takeaway items that could end up in the ocean;
going completely plastic free (finding alternatives to everything) for a day, week, month or more.
Check out our Action Picker for more Plastic Free July ideas.
Step 4: Explore our Toolbox Tab and spread the word through:
Chatting with and challenging friends;
Running a plastic-free morning tea;
Posting your successes on social media;
Posting the challenge the old fashion way (with posters about town);
Asking your local café or shop to seek alternatives;
Pressing for policy change on container deposits, packaging standards, bag bans or action to outlaw microbeads.
Then what?
There's one more step….
Step 5: Well, just let us know what you're doing.Share your challenge and progress on social media, tag @PlasticFreeJuly and @ZeroWasteAllianceIreland and use the #PlasticFreeJuly and #ChooseToRefuse hashtags. We'd love to share the news to our groups. So, Don't forget to use hashtags #SickOfPlastic #BreakFreeFromPlastic and #PlasticFreeJuly.
Off with you now. Do as little or as much as you can, even for 1 day in July. It will help and start making the world a less plasticy pigsty!