Will Households who are not signed up for bin collection be inspected?
The Government's announcement last week (4/2/19) about a nationwide offensive to be launched against tens of thousands of homes who are not using authorised bin-collection companies raises serious issues of privacy as well as questions about competition and householder incentives. They plan to have local authority Inspectors, like TV licence-style inspectors, to knock on doors with the threat of on-the-spot fines if the resident can't show proof of lawfull waste disposal.
A radio and social media campaign warning about the clampdown is planned for the spring of 2019. This is a disquieting development and maybe needs to be critically considered. Will there be unintended consequences?
We need to be more considered in our approach to eliminate illegal dumping – a laudable motive. But so was the water conservation (metering) campaign that backfired badly. We do not want this to be repeated.
Let's hope lessons have been learned.
While the motive is good – to stop illegal dumping, the means to an end may not be so hardline.
There is a big big need for education of our consumers to take pride in their environmant and properly eliminate the waste volumes they generate. But for the present let's just focus on two issues that may (will) raise their heads.
What's planned?
Local authorities will pass by-laws, raising their powers to act against households who illegally dispose of waste. Think of backyard burners, flytippers for example. They will seek out for fly-tippers and rogue collectors.
The new powers will allow for an "intelligence-gathering" system whereby licensed kerbside bin collection companies will pass on the Eircodes of paying customers to authorities.
A database will then be used to pinpoint neighbours with no known waste-collection service, who will be suspected of using illegal services.
Could this be the Irish stazi style information collection solution?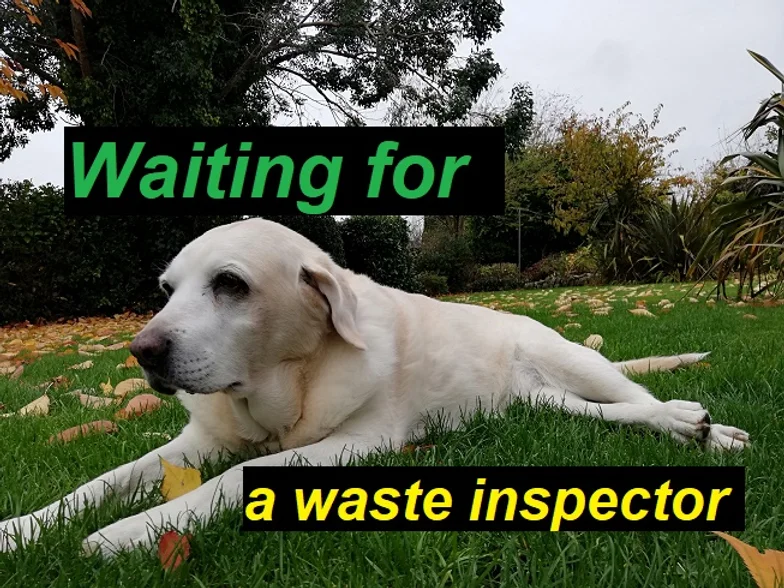 The penalties
Those found not to have satisfactory waste arrangements face a €75 fixed-penalty notice and given 21 days to pay to avoid a prosecution.
Repeat offenders can be hit with fines of up to €2,500 if brought before the courts, while persistent contravention could be met with penalties of €500 for every day of the continued breach after conviction.
So, what's the problem?
This is going to create problems and raise issues. There are two main reasons we think this is a crazy idea.
The Good are alienated.
here are quite a few people who regularly use civic amenity sites, do not produce lots of garbage and obey the law. These will become suspects. Lots of small households do not need regular collections for low volumes of waste. So they bring their own waste to amenity sites and pay the entry fees as they need to. This is more economic than paying standing fees (e.g. €22 per month and lift fees or pay by weight charges, which now also fall due on recycle bins).
Many will share a bin with neighbours if they do not have enough material for full bins. Other folk will simply look for the cheapest method to dispose of low volumes. They may well take bags to public litter bins or shopping centre public bins (I have seen this on a few occasions). All that is tolerable as they are disposing of their waste in a correct way. It does not end up strewn on country roads.
Some other people, the cohort that need to be found- may be using illegal cheaper operators – the 'man in the van' type operation – for occasional loads or even illegally dumping or burning their waste.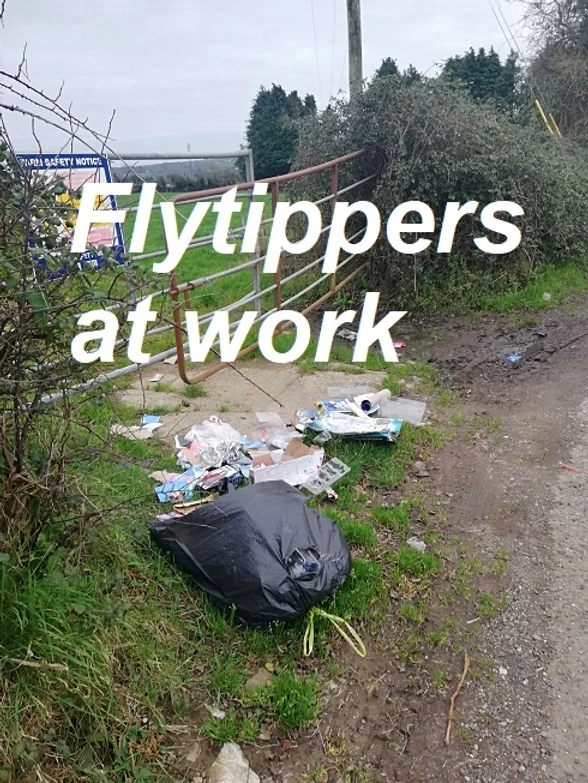 Now if you are a Ner0 or Zero Waster you take pride in being able to avoid waste or keep it so low that your bin is never needed. You will probably have a big avoidance, refuse, reuse programme in operation to cut waste off at source (from consuming lots of stuff that is over packaged). You will have a composter for food waste and recycle at the civic amenity. So under this scheme you will stick out like a – well, an illegal dumper suspect. How crazy is that. You will have to educate your friendly inspector when he/she call in the techniques to keep waste down to Zero and keep all receipts for civic amenity usage. Instead of being suspected you deserve to be lauded and rewarded. But this proposal will not do so! Zero Wasters, the very people who are the best ambassadors and enthusiasts for the whole campaign, will be alienated.
Is the legal position dubious?
GDPR is a four letter word and spells STOP in this instance. We think that the authorities have not quite thought this one through in their rush for bye laws. No doubt it will be legally tested.
In the GDPR world, that affects us all every minute of every day, your Waste Collector is, what is called in GDPR speak, a 'data controller' and as such a "data controller" collects, uses, processes and discloses personal data and outlines your privacy rights. These will be well defined in your agreement with them and they must publish them where they are easily found and understood by clients. If the controller intends to process your data for a purpose other than the purpose for which it was collected, the controller must provide you with information about this purpose before processing begins and you must agree or not.
Your right to object to the use of your data
The right to object means that you have the right to object to the processing of your data at any time,for example, to prevent your data being used for marketing purposes, including profiling. The controller must stop processing your data unless they can show that there are legitimate grounds or legal reasons for such processing that override your interests.
Have a read over your Waste Collection GDPR policy and info. See what it covers. Typically your Waste Collector agreement contains a clause such as the following .
Disclosure of Personal Data: We will keep your Data confidential except where disclosure is permitted by law and if we are under a duty to disclose your Data in order to comply with any legal obligation, or to protect our rights, property, or safety of staff or customers. Generally we will only use your information within our business. However, sometimes we use third parties to process your information on our behalf. We require these third parties to comply with its instructions and we require that they do not use your personal information for their own business purposes, unless you have explicitly consented to the use of your personal information in this way.
GDPR regulations are EU law. EU Law overrules Irish law and local bye laws, where there is a conflict with EU regulations or ECJ judgements. The Irish law is subservient and organizations cannot rely on any dubious local regulations or bye laws if in conflict with EU law and are duty bound to disregard the local offending rules. There is an obligation on public Authorities to disregard national law in breach of EU law – as clarified by the European Court in c-378/17 (Minister for Justice and Equality, Commissioner of An Garda Síochána v Workplace Relations Commission),where the courts judgement declared:
"EU law, in particular the principle of primacy of EU law, must be interpreted as precluding national legislation, such as that at issue in the main proceedings, under which a national body established by law in order to ensure enforcement of EU law in a particular area lacks jurisdiction to decide to disapply a rule of national law that is contrary to EU law."
If the controller intends to process your data for a purpose other than the purpose for which it was collected, the controller must provide you with information about this purpose before processing begins.
So unless your are under criminal investigation by a Local council and An Garda Siochana there is very little the council can do to extract your personal data legally from collectors.
You must be vigilant to ensure that remains the case and take action under GDPR complaints procedures to fight the invasion of privacy.
We should be approaching the Illegal dumping from a different perspective entirely – One based on education, incentives and pride in place. The carrot and stick approach, attempted in the Irish Water debacle shows how it can go so wrong, when badly executed. So let's hope that the illegal dumping initiative ends up as merely water under the bridge and not waste floating under the bridge.
Further info on the GDPR
Read more about the legislation relating to the GDPR and information about the GDPR on dataprotection.ie and on the dedicated website gdprandyou.ie.
Got a Complaint?
Apply to:
Data Protection Commission
Canal House,
Station Road,
Portarlington,
Co. Laois,
R32 AP23
Tel: +353 57 868 4800
Locall: 1890 252231
Homepage: www.dataprotection.ie
Email: info@dataprotection.ie