Sometimes you don't have to look too far to discover circular heroes. Such is the case with The ZeroWaster Design studio and its inspirational owner, Sarah O'Neill. She's the Lead Designer at The Zero Waster circular fashion studio, located on Cork's southern coast.
Sarah is a very talented, creative and experienced Sustainable, Ethical Fashion designer. She is one of the pioneers of a new breed of Creative Directors trailblazing through the apparel and fashion industry towards Zero Waste operations.
At Zero Waste Alliance Ireland (ZWAI) we consider Sarah (@thezerowaster) to be a Circular fashion hero.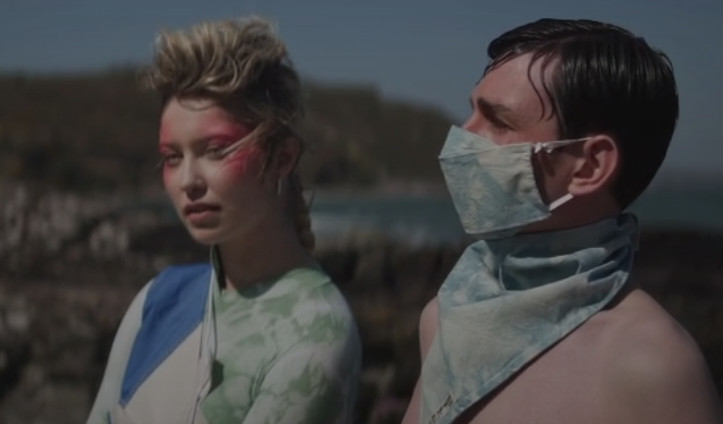 She puts her ethos to work on otherwise material discards bound for the tip, and with stunning effects.
We strive to ensure products are made and sold with minimal environmental impact – sourced as close to home as possible, while ensuring the highest quality.

THE ZERO WASTER STUDIO ETHOS
Her Zero Waster Design studio is committed to creating the best quality garments with the highest possible ethical standards and the lowest possible impact on the environment.
Her forte is in re-imagining and repurposing fabrics that already exist. This is a direct way to reduce waste but also confront the widely believed, but often overlooked, truism that newness doesn't always equate to goodness.
She uses unwanted pre-consumer fabric destined for landfill to create new attire. Adhering to an ethos of zero waste, the material used has a low impact on the environment.
Design Services
TheZeroWaster Studio offers circular fashion design among other services. Her designs create stunning products from organic and reclaimed materials. The whole design ethos embodies circular fashion, reworking of surplus fabrics and garments to create distinctive and functional pieces.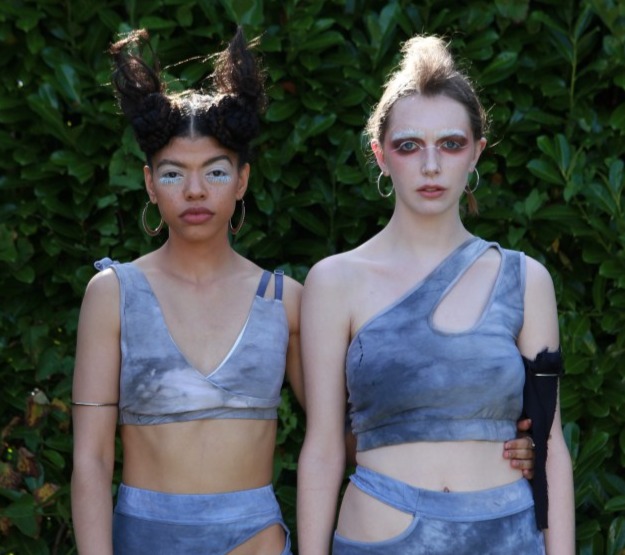 Follow @sarah01neill on Twitter to see latest collections emerge.
This latest collection, called Paradigm Shift, consists of a limited edition, handmade and hand dyed attire. Each piece is made from repurposed fabrics – pre- and post-consumer and recycled cottons. She's reused reclaimed sail cloth and car seat belts. Her natural dyes come from a sustainable and natural resources such as Woad and Indigo plants, as well as Pomegranate and Logwood.
The aim of this collection is to support a circular system and re-use discarded fabric before it goes to landfill. The result, the fabric enjoys a longer life. She is committed to avoiding any chemical processes for dyeing. She achieves this by replacing the synthetic dyes, that are currently applied in the textile industry, which are pollutant and harmful to the environment, with plant dyes. The dyeing process uses zero chemicals and fewer carbon emissions than chemical dyes, as well as very low water usage.
"I am committed to creating the best quality garments with the highest possible ethical standards and the lowest possible impact to the environment."

Sarah O'Neil
Apperception
This collection is made entirely from GOTS certified organic bamboo jersey cotton, recycled cotton jersey and repurposed fabrics. Her commitment to responsible design and a thoughtful creative process transforms old, irreparable garments into purposeful products.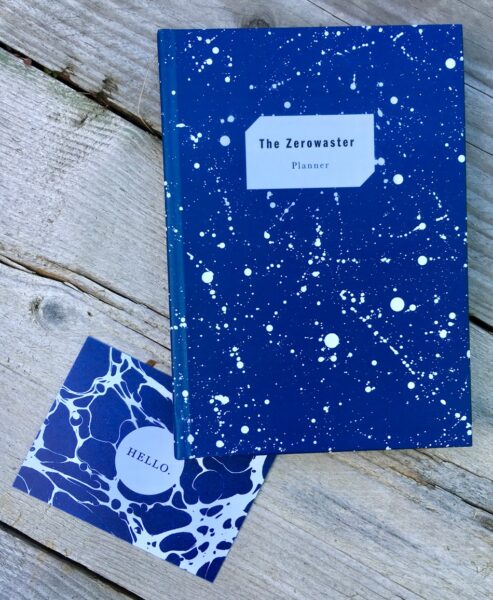 I incorporate recycled cotton fabrics to reduce my water footprint.
Sarah also limits water use, explaining that 'I incorporate recycled cotton fabrics to reduce my water footprint. About 3% of the world's surface is used for cotton production. One of the major environmental impacts of the textile sector comes from cotton because of its extensive use of water during its cultivation, as well as in its production.'
Cotton fabric is hand dyed using the purest plant extracts from logwood sourced in England. Using natural mordants to fix the fabric before dyeing. Plant extract uses less water, salt and heavy metals than normal industry fabric dyes. Natural dyes are renewable because they are obtained from renewable sources, therefore less harmful to the environment and promote a circular system.
Sarah is looking forward to many more collection launches. So are many circular fashionistas. We wish her great success!
Check out her latest Collection and broaden your own fashion circle.