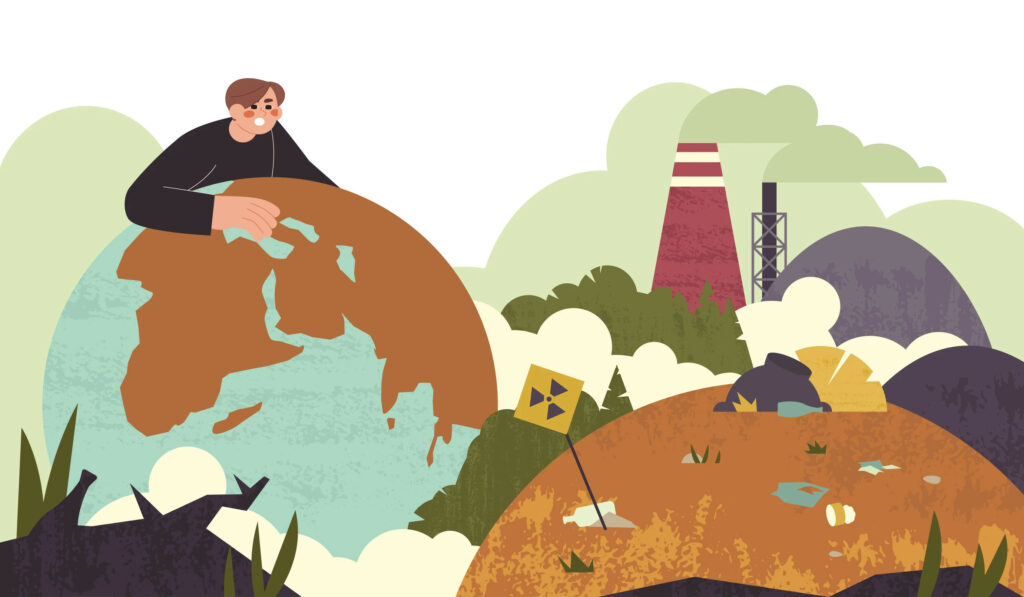 Article written by ZWAI member Loanna Votskou.
The Fast Fashion Industry and its Serious Effects on our Health
"Beautiful fashion shouldn't cost the earth" has been one of the most outstanding rallying cry lines of Greenpeace International, which has repeatedly urged global clothing brands to stop the use of harmful chemicals in textiles and apply instead sustainable manufacturing practices. Chemicals are used in every part of textile production, including bleaching and dyeing fabric. Our skin absorbs these chemicals which can have serious health consequences. Even clothing made from "100% natural" fibres can sometimes contain a lot of chemicals.
Today, experts warn of high levels of chemicals in clothes by known fast-fashion retailers. An investigation among these brands sold on Facebook Marketplace, for example, has shown that out of 38 samples of children's, adult and maternity clothes and accessories, one in five items had elevated levels of chemicals that experts found concerning, including lead, PFAS and phthalates (1).
Toxic Clothing
Back in 2011, Greenpeace International conducted an investigation on the hazardous chemicals used in the production of high street fashion. The project exposed the conjunction between textile manufacturing facilities using toxic chemicals and water pollution and expanded to include 20 global fashion brands including Armani, Levi's and Zara, as well as more brands including Nike, Puma, Primark, and many more. All of these brands were found to contain hazardous chemicals in their clothing.
Some of these hazardous chemicals are already known to cause cancer or disrupt hormonal systems in humans and animals. With insufficient control from local authorities, these effluents are also polluting freshwater resources and the ocean – in some cases leading to the gradual increase of hazardous chemicals in our food chain, plus impacting the health and livelihoods of local communities in developing countries.
Greenpeace's investigation has revealed that chemicals found on 31 clothing samples included high levels of toxic phthalates in four of the garments and cancer-causing compounds from the use of certain azo dyes in two garments. It was the first campaign to challenge big clothing brands from all sectors to take responsibility for the environmental impacts of their manufacturing supply chains and commit to achieving zero discharges of hazardous chemicals by 2020.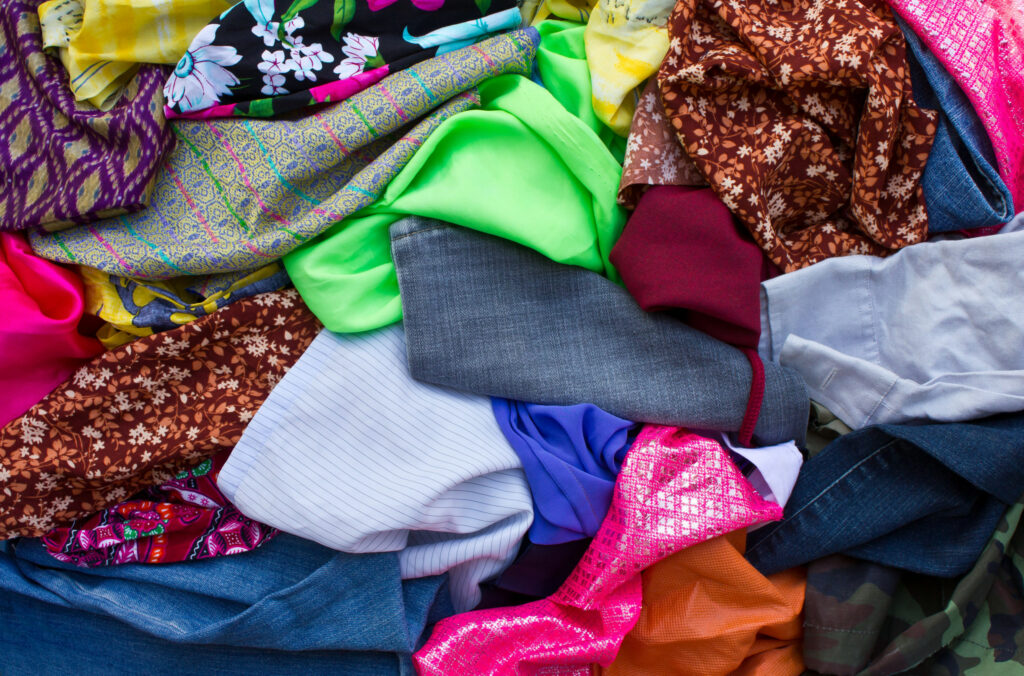 Fast Fashion's Gradual Appearance
Today's consumers desire the latest fashion trends but they are not willing to pay the major price tag, for plenty of reasons. This may be due to low income or the ease of cheap fast fashion and getting "more for your money" physically. Often, quantity is held over quality these days.
A reduction in production costs allows for the continuous accumulation of cheap garments, and our throwaway culture does not help. This, in turn, has serious consequences on garment workers' well-being, people's health and our planet. Fast fashion is a global issue that brands and retail stores fuel with the end goal of increasing profits and driving more customer footfall, regardless of the consequences.
Furthermore, the faster-changing trends keep pushing producers to manufacture clothes more rapidly and in an effort to meet customer desires the concept of 'fast fashion' was born. Factories are expected to produce a new line with only a couple of months' notice, meaning that their flow of tasks carried out and the amount of employment they can offer to workers is unpredictable and insecure. That is the reason why a vast majority of fast fashion production takes place in overseas countries where labour is shockingly cheap and there are fewer employee rights (such as in Vietnam, China, the Philippines and Indonesia).
Environmental Concerns
The untreated toxic wastewaters from textile factories have hazardous consequences and cause water pollution (2). More specifically, wastewater contains toxic substances such as lead, mercury, and arsenic, among others. These are extremely harmful to aquatic life and the health of millions of people living by those river banks. In fact, the process of turning raw materials into textiles often incorporates over 8000 different synthetic chemicals. The United Nations names the fashion industry as the second most polluting industry, resulting in 20% of global water pollution. This pollution derives from the dyeing of textiles and finishing products (3). Therefore, it is the procedure of dying fabrics that causes the most threats to water since the chemicals leach into rivers and other waterways.
In addition, it is worth mentioning that the use of fertilizers for cotton production is another factor which is heavily culpable for polluting runoff waters and evaporation water, as it takes about 20,000 litres of water to produce a kilogram of cotton fibre (4).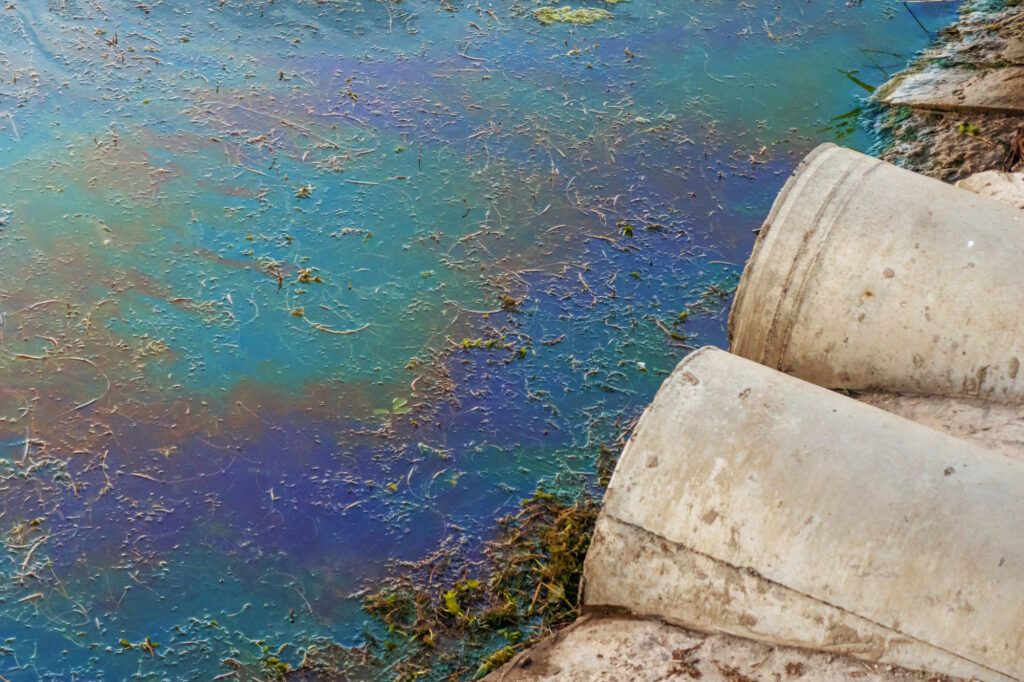 Urgent Need for Governmental Action
Comprehensive chemical management policies must be considered by governments as a standoff, in order to reduce and even remove hazardous chemicals and try to build a more sustainable industry. This step could be simply implemented by investing in the development of fabrics with a lower environmental impact and by boosting garment and material recycling facilities. The fashion industry is one of the most polluting and unethical in its treatment of low-cost labour (5) and the third largest polluting industry, after food and construction. According to research, the fast fashion industry is responsible for 10% of global greenhouse gas emissions, releasing 1.2 billion tonnes of carbon dioxide per year. The predictions are up to an increase of more than 50% by the year 2030 (6). For all the above, it is worth mentioning that apart from the important accords of the Kyoto Protocol and The Paris Climate Agreement, urgent action and 'will' is needed to create fundamental change towards rapidly tackling the breakdown of climate, ecosystems, biodiversity and society.
To make a real difference, we need policymakers who can carry out figurative targets for reducing lethal emissions, water usage and the use of hazardous chemicals. This in turn will force producers to comply with ambitious waste decrease targets. Unfortunately, the majority of today's governments rely on the 'encouragement' of a circular economy approach and the progress towards real change is very slow. The government still seems reticent to act properly in order to prevent the ecological crisis consequences of the fast fashion industry.
Some important activities taken into action are worth mentioning though: the All-Party Parliamentary Group for Ethics and Sustainability in Fashion (APPG) in the UK has built on the important work of bringing together experts and change-makers to explore ways in which the government can support building a more sustainable and ethical fashion industry, both within the UK and globally. Fashion Round table act as the Secretariat of the group (7). The United Nations Fashion Charter for Climate Action is committed to phasing out coal by 2025. Nike has also taken real action in this area, by helping its footwear suppliers electrify all of their boilers.
When it comes to government action, it would be noteworthy to analyse the reasons why authorities most usually adopt obstructionism. For example, Vietnam (where many businesses rely on for the production of their goods) does not allow businesses to purchase renewable energy generated offsite.
Investigating Solutions
When it comes to decarbonising thermal energy which is used for heating water and making steam, it's worth considering that just over half of fashion's manufacturing emissions come from the dyeing and finishing of materials. This procedure is called "wet processing" and the majority of industrial boilers which produce steam and hot water run on coal, while others run on fossil fuel derived gas. This source of information has been established by the AII and Fashion for Good's forthcoming report, "Unlocking the Trillion-Dollar Fashion Decarbonisation Opportunity".
On the other hand, a sure-fire way which could lead to more sustainable solutions would be to lessen the usage of synthetic materials such as polyester, nylon, and others derived from fossil fuels, and swap them for more sustainable textiles (such as hemp) at a reasonable cost.
Furthermore, some dry-processing technologies have also been invented for dyeing and finishing textiles, including plasma, supercritical CO2, foam, or ultrasonic technology, which would drastically reduce the industry's reliance on boilers.
In addition, governments could introduce clean energy ships to transport products internationally, such as ship[s which run on hydrogen fuel, which is showing promise as a more eco-friendly alternative to the dirty diesel ships currently used.
Small Changes, Big Benefits
In a nutshell, the fashion industry is an industry in which brands and retailers use all possible means to acquire more customers and ultimately increase their profits. It thrives on innovation and popular trends. This kind of overproduction and overconsumption comes with a huge, immeasurable price, which sooner or later will lead to devastating environmental impacts. Everyone may promote sustainable and ethical fashion, from shopping less to buying secondhand clothes. Thrift stores around the world offer unique and vintage styles, but more retailers are embracing the second-hand way of shopping to fight fast fashion. Moreover, one of the most obvious and well-known benefits of buying secondhand is cost saving. Consumers often find secondhand goods up to 50% cheaper than if they were buying new. Americans spend over a trillion dollars annually on not-so-essential stuff, so those savings will undoubtedly add up (8).
Read our other article on "Greenwashing" and the Battle Against Fast Fashion for more tips and alternative solutions.
Ioanna Votskou is 26 years old and she comes from Greece. She has been volunteering for ZWAI since April 2022 and she is interested in environmental topics and policies. She holds a Bachelor of Arts degree in the field of Political Sciences and has completed an internship for a political Think-Tank/Non-profit Organisation in Prague, Czech Republic. She attends courses and seminars on global warming and pollution and her main passion is to follow a career oriented in Environmental Politics and Sustainability. You can find her on LinkedIn.
---
References
Further reading